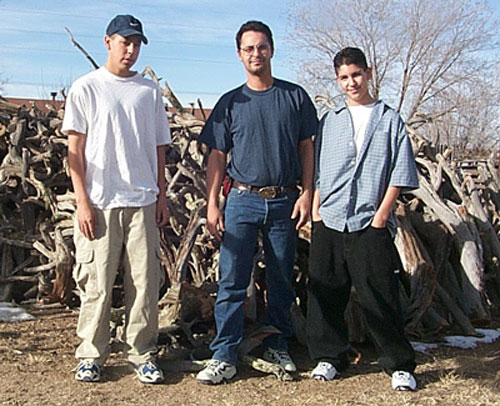 Eric, Luis, and Daniel Barela in front
of their cedar pile in Talpa, NM

Daniel Barela, age 14, is the son of Taos woodcarver, Luis Barela and the great-grandson of the famous New Mexico woodcarver, the late Patrocinio Barela.

Daniel carries on the family tradition of cedar woodcarving. He is the third generation of woodcarver to use hand tools to create beautiful sculptures from cedar wood.

.