Lady Gaia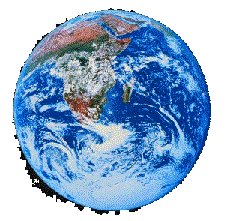 ---
A LITTLE STORY

by Michael Harner
I went into a shamanic trance meditating
on pollution and earth changes,
and had a vision of Lady Gaia .
I'd been expecting a withered, consumptive hag,
but the One who appeared
was a beautiful, dark-haired Woman
in the flower of youth and beauty.
She perceived my surprise and gave me a sad smile
"You humans don't understand.
I'm not in trouble.
YOU'RE in trouble...."

---
If you are visiting northern New Mexico and wish to play,
we are always willing to get in another game!


Please feel free to send us e-mail
totem@laplaza.org